Experienced Traffic Lawyers Colorado Springs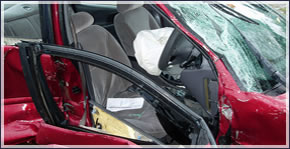 Have you been charged with a traffic violation or other driving-related offense in Colorado Springs?
Traffic violations can result in costly fines, insurance rate hikes and points against your driver's license. What many people don't know is that many traffic violations can also result in jail sentences, lengthy probation, community service, automatic license revocations and other unforeseen consequences.Experienced Colorado Springs traffic attorneys at McDowell Law Firm will work for you to obtain the best possible resolution in your traffic case. In many cases it is possible to obtain reduced points, a plea to a lesser charge, or even a deferred plea and sentence that results in no points against your license.
Traffic violations and accidents occur at a high rate in the greater Colorado Springs area. Nearly everyone will be charged with a traffic violation at some point in their lives. Many people believe because traffic violations/infractions are so common that they do not need to be taken seriously. However, even minor traffic infractions can ultimately have a major impact on your pocket book, your privilege to drive or even your freedom. Our Colorado Springs based traffic attorneys have experience in handling all types of traffic violations from simple speeding tickets up to felony traffic-related incidents such as Vehicular eluding, Vehicular assault and Felony DUI/Habitual Traffic Offender.
Drunk driving (also know as DUI-"Driving Under the Influence", DWAI-"Driving While ability Impaired", or DUID-Driving under the influence of Drugs") is a serious offense that can result in loss or suspension of your driver's license, fines, community service, alcohol classes and counseling and imprisonment. To find out more about our DUI practice, please visit our DUI page.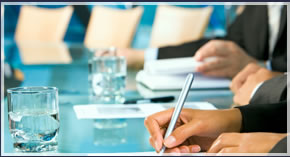 Why choose us as your traffic lawyer?
As a former El Paso County District Attorney (Colorado's 4th Judicial District) Josh McDowell has a broad experience in traffic cases to help you preserve your license and your freedom with knowledgeable and aggressive traffic defense.
Many of our clients are referrals or return clients who have been charged with a traffic violation and understand the importance of hiring a traffic attorney who knows the ropes in municipal court (Colorado Springs City Court) and in the El Paso County Court system. Our Colorado Springs traffic attorneys have extensive experience in handling traffic cases of all levels in both Court systems.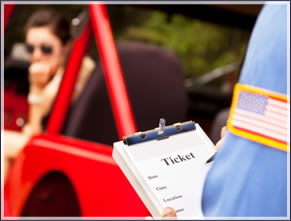 How can we help you with you traffic violation/offense?
Our traffic attorneys represent people charged with the following types of violations:
Speeding
Careless Driving
Reckless Driving
Improper lane usage
Failure to stop


(red light or stop sign)
Hit and Run


(Leaving the Scene)

Driving under revocation
Driving under suspension
Driving after revocation prohibited
Habitual Traffic Offender
Eluding
Vehicular assault
Vehicular homicide
Our attorneys will keep you informed at all stages of your case and will handle your case with the highest standard of professionalism and discretion.
FAQs
of our Criminal Defense Attorneys
Q.

How many points will suspend my license?

A.

It depends on your age group and the period of time in which the points were accrued. Below is a helpful chart to determine whether you are facing a suspension. (Points for drivers with a chauffeur license or a Commercial License are different.)

Age Group                         12 month            24 month        Period of License

Minor Driver (16-17)          6 points                                        7 points

Minor (18-20)                      9 points             12 points         14 points

Adult (21 and over)            12 points           18 points

If you accumulate enough points to put you over the limit for your age group and time period the DMV will suspend your license. If you are subject to a suspension you are entitled to a DMV hearing. Not all license suspensions are of the same duration. The maximum term is one year (based on excessive points), but a hearing officer has discretion on the length and type of suspension. For example, in many cases you may be able to obtain a restricted license (also known as a Red license) that allows a driver to have limited driving privileges such as to and from work, school, doctor's appointments etc.

Q.

What are the possible penalties for traffic offenses?

A.

A Traffic violations will have different penalties based on the level of offense and what Court system will handle the case. On many offenses the fine is set and additional court costs will be added to the amount. Of course, actual penalties will vary based on the violation, history of the offender and applicable defenses to the charge.

If the case has been charged in El Paso County Court, the penalties are often times more serious. Many Colorado Springs and Aurora traffic offenses are classified as Misdemeanor Traffic Offenses (MT1 or MT2) or are classified as regular Misdemeanors. A traffic offense charged as an MT2 can carry a jail sentence of up to 90 days. Some examples of an MT2 are: Careless Driving, Reckless Driving and certain speeding offenses (example 25 or more over speed limit). Other traffic offenses carry mandatory jail time such as driving under restraint (5 days mandatory minimum jail) or driving under restraint for an alcohol-related conviction (mandatory minimum of 30 days in jail). In all cases a knowledgeable traffic attorney can help you minimize or even avoid jail on even the most serious traffic charges.We have helped people from Denver, Highlands Ranch, Thornton, Aurora and surrounding areas
YOUR BEST
NEXT STEP
Call our attorneys at
(719) 227-0022 to schedule a free consultation to discuss your case with an experienced Colorado Springs traffic lawyer today.