Experienced Premises Liability Attorneys In Colorado Springs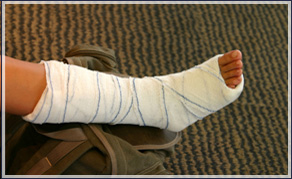 Premises liability is a term used to describe the legal responsibility that a landowner and tenants of a property have for injuries and accidents that occur on their property, they are most often referred to as slip and fall accidents. But claims may also be filed for injuries resulting from equipment used on the property, dog bites and other forms of accidents.

Have you been injured in a slip and fall accident?We have helped hundreds of people from Colorado Springs, Denver, Aurora Castle Rock, and Littleton, Colorado.
If so, you need to speak with a Colorado Springs premises liability attorney with experience handling slip and fall and other accidents that are a result of the negligence of the property owner. The law firm of McDowell Law Firm, LLC has successfully represented many premises liability clients.
The premises liability attorneys at McDowell Law Firm are experienced in proving cases of slip and falls and other accidents where:
The property owner was responsible for unsafe conditions resulting in a slip and fall injury.
The property owner, though aware that hazardous conditions existed on the property, failed to correct these conditions.
The property owner knew or should have known about the danger since a reasonable person would have discovered the problem and taken steps to prevent injuries.
If you have questions regarding a slip and fall accident or have been injured in a slip and fall accident, call the slip and fall lawyer of Colorado Springs law firm for a free initial consultation at (719) 227-0022.