Colorado SPRINGS
Domestic Violence Defense Attorney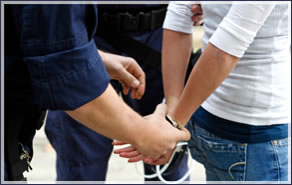 Have you or a loved one been charged with an offense involving domestic violence?
If you have been charged with an offense alleging domestic violence you need to know that the charges are serious. Domestic violence crimes are not factually different from any other criminal charge except for the fact that the alleged victim is a spouse or other intimate partner. This includes boyfriend/girlfriend or even "ex's". However, the penalties and lost-lasting effects of a case involving domestic violence can be very different from a non-domestic criminal charge and even carry more severe penalties.
Domestic violence penalties can include; years of supervised probation, extended domestic violence classes/treatment, restraining orders, high court costs, fines and supervision fees. Jail time in many cases is also a possibility. If you are charged with a domestic violence felony, you face all of these conditions and could even face prison and years of parole. A guilty plea to a charge of domestic violence can also be on your permanent record and can affect your ability to get a security clearance or even disqualify you from certain jobs.
Our Colorado Law Firm believes that one of the most important principles in the American criminal justice system is that you have the presumption of innocence until the Government proves you guilty. Criminal charges are simply an accusation. You have the right to defend yourself against any and all accusations of wrongdoing in a court of law.
Law enforcement can charge anyone with anything at any time. The amount of evidence needed to charge someone with a crime is very small. Truth and justice are totally separate from charges or allegations. Even if you are criminally charged with a crime, you are flatly innocent of all the charges against you. The government has to prove the case against you beyond a reasonable doubt in a court of law.
Our criminal defense attorneys will work with you to develop and present the best defense in your case.Our firm has helped hundreds of people in your situation in Colorado Springs, Denver and Aurora we'll help you make a smart decision, the right decision for your career and your family.
If you are in the military, a conviction for a crime of domestic violence can have a devastating impact on your career.  You've worked to hard to earn a career you can be proud of the lautenberg amendment and the Brady Handgun Violence Prevention Act can have lasting effects on your Second Amendment right to carry a weapon.
Let's do this right. Don't jeopardize your future. We offer high quality representation at low rates, and we pride ourselves on providing value to our clients.
Assault (Felony or Misdemeanor)
False Imprisonment
Harassment
Violation of Restraining Order
Telephone Obstruction