Experienced Juvenile Lawyer Colorado Springs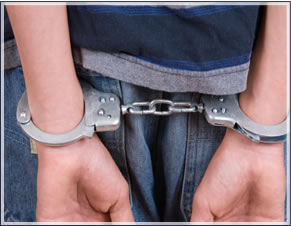 Has your juvenile child been charged with a crime in Colorado Springs?
Do you need a Colorado juvenile law attorney? The State of Colorado realizes that children often make adult mistakes, but that they do not need to be punished the same as adults. Juvenile cases may be handled in Municipal Court or in County Court depending on the seriousness of the charge. The Court system offers a variety of programs to Juvenile Offenders that are different from adult programs. Some of the programs include; Teen Court, Restorative Justice and the Juvenile Diversion program.
Although the Juvenile Court system is different from the adult system, Juvenile can also face major penalties. In many Colorado Springs juvenile cases minors are subject to very adult conditions, such as: supervised probation, community service, restitution, counseling, and even lengthy sentences in Juvenile Detention facilities or the Department of Youth Corrections.
Contact a Colorado Springs Juvenile Defense Lawyer Today
Your child's future is at stake. Even a Juvenile offense can have lasting effects on a young person's future. Do not let your child face the criminal Justice system alone. Call the Colorado Springs offices of McDowell Law Firm at (719) 227-0022 to speak to an experienced and knowledgeable Juvenile Defense Attorney today.