Colorado Attorneys at McDowell Law Firm
The Colorado attorneys at the The McDowell Law Firm represent personal injury and accident victims as well as criminal defense and Drunk Driving (DUI/DWAI) cases in Colorado Springs. When looking for an attorney,you can count on us for success in the most complicated legal cases. Call (719) 422-5858 right away to get in touch with our Law Firm and speak to one of our experienced attorneys immediately.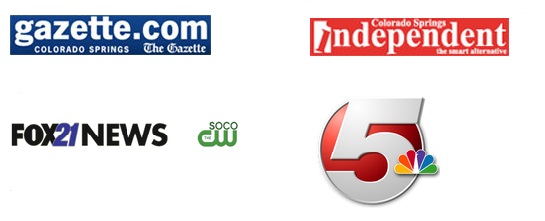 25% Contingency Fees for Auto Accident Cases
Keep more of your money!
Only a 25% Contingency Fees for Auto Accident Cases
Other Law Firms or Personal Injury Law firms in Colorado charge as much as 33.3% of your recovery as a fee in your car accident case. We charge only a 25% contingency fee for auto accident cases And as always, we don't collect unless you do. Find out more about our low car accident contingency fees.
What Our Clients Are Saying
"I can't say enough good things about Mr. McDowell. He was responsive, helpful, a great listener, and most importantly, he took my calls. He made me feel confident and comfortable. I knew he was experienced when everyone at the courthouse said "hi" to him. I'm glad I called him."
-- Linda
"Josh McDowell is one of the most honorable and genuine people I have ever encountered. I payed a flat fee for a DUI charge that I will admit may not be an easy payment for all, but I received a degree of professionalism, integrity, efficiency , and sincerity that I guarantee you will not find many other places. I highly recommend this firm and those involved with it because I have met them all and know their credentials.... trust me when I say, if you are willing to put your trust in them and believe in their efforts, you will come out on top."
-- F.J
Our Recent Cases
12CR365-2 counts vehicular homicide, 2 counts vehicular assault, DUI, DUI per se., reckless driving. Jury Verdict: Not Guilty
12M6020- Third Degree Assault, Harassment (Domestic Violence). Jury Verdict: Not Guilty
12CR417-Domestic Violence, Criminal Mischief (Felony), 3rd assault, harassment, DUI, DUI per se. Guilty plea to reckless driving, all remaining charges dismissed.
12T12093-DUI, Careless Driving. - Case dismissed.
12T480 - DUI, Driving with Excessive Alcohol Content (DEAC) - Case Dismissed.
12M466 - Third Degree Assault (Domestic Violence) - Case Dismissed.
3869811 -U.S. District (Federal): Assault (Domestic Violence)- Case Dismissed
12M1505 - False Imprisonment, Harassment, Criminal Mischief (Domestic Violence) - Case Dismissed.
Colorado Springs Criminal Defense and DUI Defense Lawyers
When looking for a lawyer, Colorado Springs residents have relied on the knowledge and expertise of our attorneys. McDowell Law Firm LLC is made up of experienced criminal defense and DUI defense attorneys who are adept at preparing and presenting the best criminal defenses possible. Call our Colorado Springs Law Offices at (719) 422-5858 to speak to a lawyer immediately and discuss the proceedings in your case. We practice law in following areas:
Lawyer in Colorado Springs for Personal Injury and Car Accident Cases
Whether your damages are physical, mental, or financial, you deserve some body willing to fight for your rights on your side, a Colorado attorney who will fight to get you the compensation you're entitled to.
Our goal as your attorney will be to ensure that your rights are protected and you are compensated for damages you have suffered. In every case we seek to hold accountable the person or organization that has caused harm to you or your loved ones. We use Colorado's personal injury laws to your benefit to seek compensation.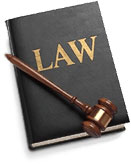 Free Consultation
At McDowell Law Firm, we are committed to our clients and the Southern Colorado community including Aurora and Littleton. As dedicated Colorado attorneys, we offer free no-obligation consultations in all cases. A Colorado attorney from our firm will meet you within 24 hours to discuss your case. Call our law offices at (719) 227-0022, or fill out or online contact form to talk to a lawyer today. Contact Colorado Springs Lawyer Now .
Colorado Springs Car Accident and Personal Injury Lawyers | DUI & Criminal Defense Attorney Colorado
The information on this website is for general information purposes only. Nothing on this or associated pages, documents, comments, answers, emails, or other communications should be taken as legal advice for any individual case or situation. This information on this website is not intended to create, and receipt or viewing of this information does not constitute, an attorney-client relationship.