Experienced Colorado Springs Criminal Defense Attorneys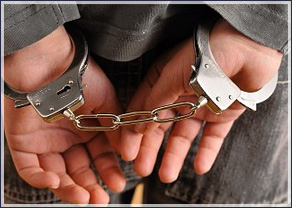 We Can Help You
Looking for a proven criminal defense lawyer in Colorado Springs, CO? If you have been
issued a ticket or charged with a crime, you need to know your rights and act to protect them
immediately. The Colorado Criminal Justice System is complicated and can be intimidating.
Whether you have been charged with a Traffic, Drunk Driving, Misdemeanor or a Felony offense,  the consequences can have a lasting impact on your life, your freedom
and your future.
The time to act to protect your rights and your freedom is now! The State of Colorado, through the Police and Prosecutors, are working hard to develop a case against you. You need someone on your side to help prepare the best criminal defense to these charges. Our criminal and DUI defense attorneys will review the evidence in your case, investigate your side of the case, and provide legal and factual advice on how to proceed in your matter.

In many cases, the decisions you make at the beginning of the case can have the most impact on how a case is ultimately resolved. Our attorneys are dedicated criminal defense lawyers committed to helping you achieve the best result in your criminal or DUI case. They will work with you at every stage of your case to help you make the best decisions and to keep you informed of the proceedings. The Police and the District Attorney work together to establish the best evidence against you and to present their version of events to a Judge or Jury. You need an Colorado Springs attorney who not only knows the law, but knows the Colorado legal system and the best ways to build your defense. As former El Paso County prosecutors, Our criminal defense lawyers that understand how the Government builds a case against you, and how you can best protect your rights and your freedom.
Q.

Should I talk to the Police about my criminal case?

A.

This is one of the most important decisions you will make in a criminal matter. Always remember everything you tell the Police can and will be used against you in criminal Court. The Police are interrogating witnesses and suspects to learn what has happened and to collect evidence against you. This is where hiring a criminal defense lawyer immediately can help in your case. Remember, you have the right to remain silent and the right to an attorney. Exercise these rights before you speak to the Police.

Q.

When should I hire an attorney?

A.

As soon as you are contacted by the police you should hire a criminal lawyer. The sooner you have counsel in your corner the more effective we can be in preparing your criminal defense. Time is of the essence in all criminal cases. Statements are being made, and evidence is being collected by the police to incriminate you. A criminal defense attorney who has handled many cases like yours can give you the best advice on how to proceed during the investigation and how to proceed through the criminal justice process in the Courts. Mistakes at any stage of your criminal case can have repercussions later in the case. Every criminal case is unique and presents a variety of defenses that will be most effective based on the facts in your case.
Our experience, knowledge and preparation as Colorado Springs criminal defense lawyers ensures you the best defense in every case. We promise to keep you informed at all stages of your case and to handle your case with the highest standard of professionalism and discretion.
Mcdowell Law Firm are aggressive Colorado Springs criminal defense trial attorneys that will explore every avenue available to achieve the best resolution of your case. We are committed to maintaining the highest ethical standards while providing affordable and effective representation to those accused of criminal offenses in Colorado.
Criminal Defense Services Offered by our Lawyers
We represent Colorado Springs clients charged with: