You Deserve To Be Represented By Experienced Attorneys Who Know The System, Care About The Outcome Of Every Case and Will Keep You Informed at All Stages of Your Case.
At McDowell Law Firm,we promise you to aggressively pursue the most beneficial resolution for you in all cases, including personal injury, auto accidents, DUI, Traffic, and all criminal matters. Our partners are former Deputy District Attorneys with extensive trial and courtroom experience. We pride ourselves in providing our clients the highest level of legal representation at affordable rates. We offer payment plans in criminal and traffic matters. In auto accident cases McDowell Law Firm offers LOW 25% Contingency Fees, so you keep more of your settlement.
In every case, we offer a free, no obligation consultation where you will meet with one of our partners to discuss your case. Our Colorado Springs attorneys are available to speak to you now.
Phone: (719) 227-0022
Address: 2 N. Cascade Ave, Suite 1220
Colorado Springs, CO
80903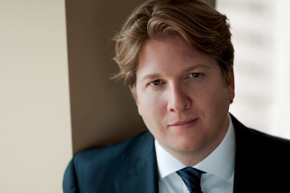 Joshua J. McDowell
Experience:
Former El Paso County Deputy District Attorney with experience as:
- Civil and Commercial Litigation Associate- Cage Williams Abelman Layden, Denver
- Project Consultant -Criminal Justice Section, American Bar Association
- Denver District Attorney's Office, Drug Court Intern
Education:
- University of Colorado, Boulder J.D.
- International Criminal Law Studies-Dublin University, Trinity College, Dublin, Ireland
- International Business Law Studies- Charles University, Prague, Czech Republic
- Brigham Young University B.A.

Publications: -"The International Committee of the Red Cross as a Witness Before International Criminal Tribunals." Chinese Journal of International Law, Vol. 1 No. 1 p. 158, 2002.
-Co-author "The Child Witness in Criminal Cases." A product of the Task Force on Child Witnesses of the ABA Criminal Justice Section, 2002.